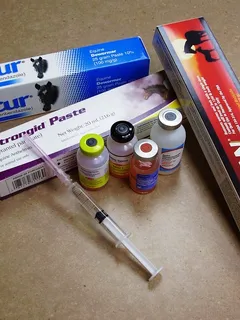 A major focus of equine medicine is providing preventative medicine to help horses' bodies deal with the constant exposure to disease-causing organisms
(eg, bacteria, viruses, parasites). Designing and implementing good vaccination and de-worming programs is vital to your horse's health. It is important to remember that there is no standard
universal program that encompasses all horses; thus, individual programs must be provided, conditional to the individual horse's needs and risks. It is here where Nebraska Equine can provide
individuals with up-to-date information and quality products to keep your horse healthy.