Lameness Exams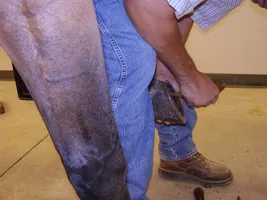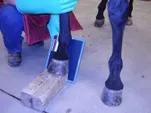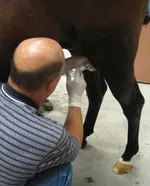 With performance horses, lameness is one of the most common issues confronting horse owners. Determining the underlying cause of pain is our goal. This approach is not always straight forward and may involve many steps. A typical lameness begins with a detailed history, followed by a general exam focused on the limbs. The veterinarian then evaluates the horse's gait while being exercised in hand. A series of limb flexions is performed to help isolate the affected area. Generally some form of local anesthetic (ie, nerve blocks and/or joint block) is attempted. Lastly imaging such as ultrasound or radiographs is completed. The end result should be a diagnosis, prognosis, and treatment plan. A relevant saying:
Without a diagnosis...
Surgery is trauma
Medicine is poison
And alternative treatments are witchcraft.